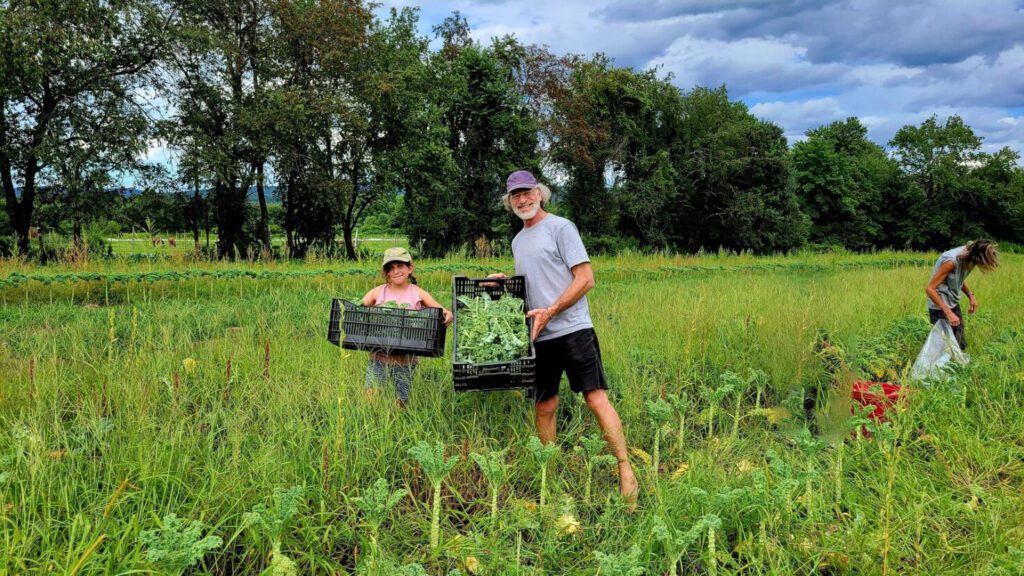 Gleaning goes international!
Adventures in Gleaning
by Sarah Bluestein, Gleaning Assistant 
We kicked off this year's gleaning program with an orientation for our volunteer glean team leaders – eight people representing three counties! As we gathered together to get to know each other and discuss the past and future of the gleaning program, it was so beautiful to hear about everyone's diverse experiences with Rachel's Table. Some had been involved for a few months, while others have been involved in decades of work with the organization! As we discussed what we could all bring to the table, it was clear that everyone was very excited to be a part of expanding the gleaning program and cared deeply about connecting to local food systems and community through bringing people together to do this redistribution work.
In the last few months of ramping up and expanding our gleaning program, we have witnessed both the joy and excitement of volunteers coming together and the devastating impact of climate instability on local farmers. We've had several gleans canceled due to rain and flooding, and we've had other gleans pause as farmers work to share extra crops with farms who were destroyed by the July floods. (Read up on ways to support local farms ​​here.) As we collaborate with local farmers to schedule multiple gleans each week, we become even more aware of the constantly changing conditions and climate challenges they face.  
Nevertheless, since June, we've gleaned 1,332.3 pounds, including a variety of crops (apples, blueberries, baby bok choy, broccolini, head lettuce, zucchini, summer squash, scallions, kale, turnips, and radishes) at five farms in three counties (Riverland Farm and Atlas Farm in Franklin County, Next Barn Over Farm and Brookfield Farm in Hampshire County, and Kelso Homestead Blueberries in Hampden County). We have also welcomed many new volunteers. One highlight was when teens from Shefa On The Road (a program of Abundance Farm in Northampton) joined Rachel's Table at Next Barn Over Farm to glean and learn about the food security web in Western Massachusetts.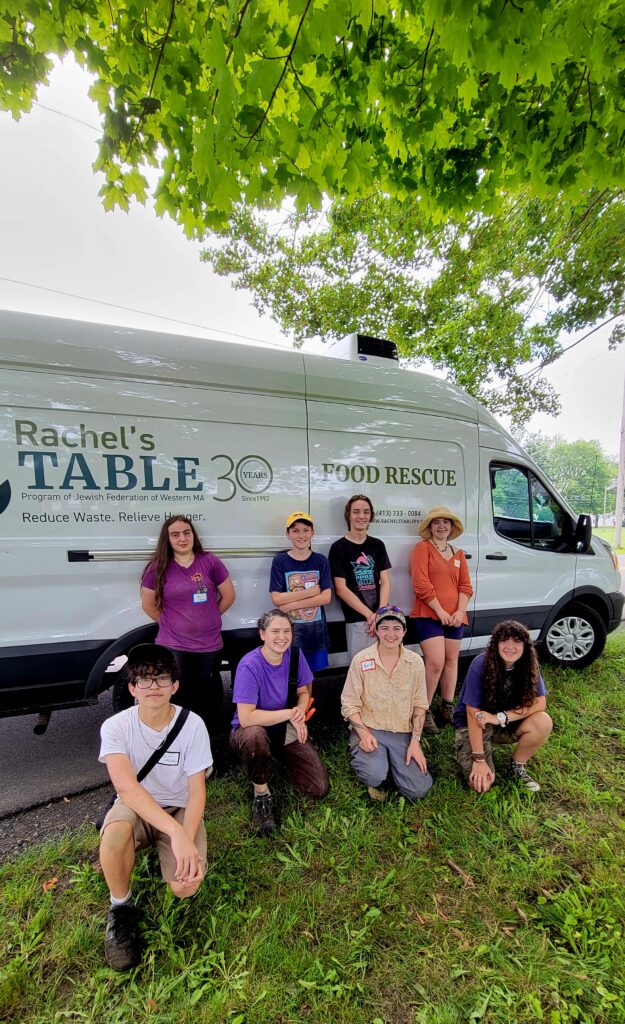 Shefa On The Road (a program of Abundance Farm) gleans with RT at Next Barn Over Farm in Hadley 
It's a beautiful thing to spend a few hours appreciating the gorgeous crops that are shared with us and to know that they will be shared with so many more. Want to join us in the fields or help with a post-glean delivery? Here are three ways to stay connected!
See you in the fields!
Sarah Bluestein (they/she) is RT's new gleaning assistant! After moving to the area four years ago to work in immigration legal aid, Sarah spent two years helping clients access local resources while navigating their legal cases. Following that, Sarah has also spent time working in the local farm and food world. This role feels like a combination of those two areas, and Sarah is excited to continue learning about food systems and redistribution efforts in the valley.